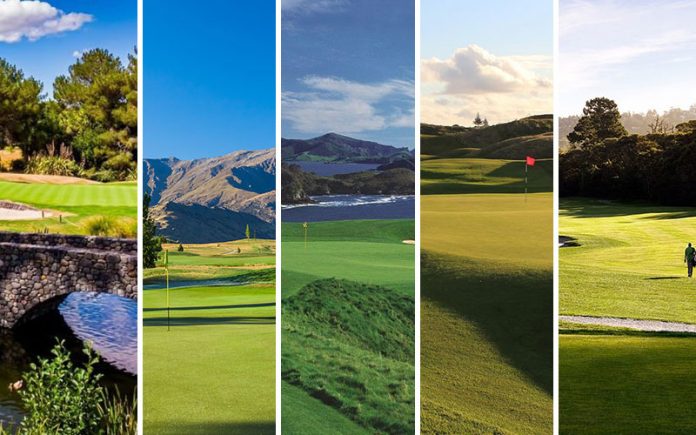 Today we bring you the next batch of Top 40 New Zealand golf courses, those ranked from 10th place down to 6th and next week we will release the top five.
As the country moves back to playing some limited golf after coming out of lockdown, it is the perfect time for golfers around the country to think about their favourite golf courses.
The rankings have been compiled from twenty-seven "rankers" submitting their Top 12 courses in the North and South Islands.
The 27 member ranking panel has nearly 1000 years of combined golf experience, with "rankers" from Invercargill through to North Auckland.
See those courses ranked 5th to 1st here.
See those courses ranked 20th to 11th here.
See those courses ranked 30th to 21st here.
See those courses ranked 40th to 31st here.
10th to 6th
Here is today's batch of golf courses ranked 10th to 6th.
10 Titirangi Golf Club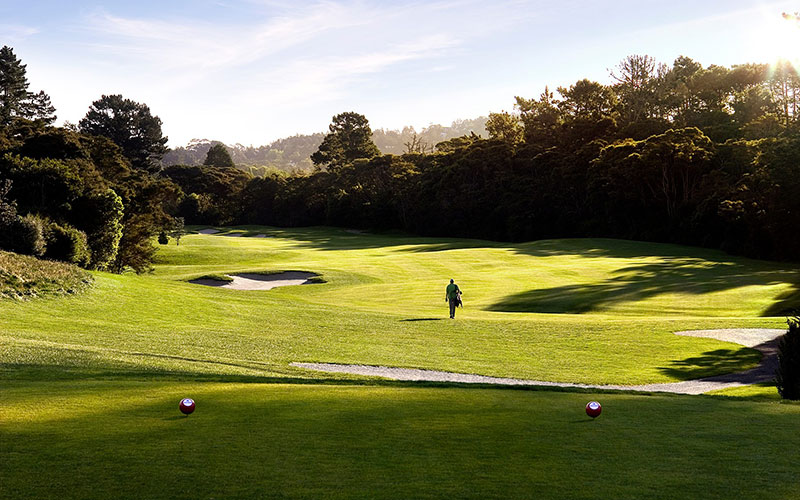 Scored 28.29 points, Ranked 14th in 2018
Referred to as one of the harder short courses of the world, Titirangi is a "second shot" course. In other words, your strategy off each tee is important and determines how you approach your second shot into the green. Miss the greens at Titirangi and your short game will be challenged.
Only a 25-minute drive south from the heart of Auckland, the par 70 course, set amongst native bush features elevated tees, rolling fairways, challenging bunkers and greens with pronounced undulations. The par 3's face the four points of the compass so no matter what the weather conditions, you experience a different test on each hole.
9 Millbrook Resort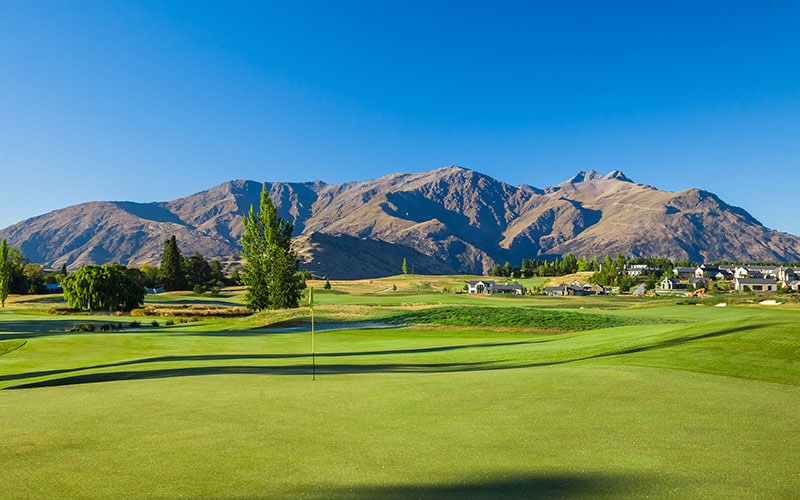 Scored 29.12 points, Ranked 9th in 2018
Millbrook Resort is home of the New Zealand Open and set in a natural alpine amphitheatre against the backdrop of the Remarkables Mountain Range. This 27 hole golf course exploits the dramatic terrain and delivers world-class golf. Millbrook is simply an unforgettable Queenstown golfing experience.
Millbrook's course is best described as an Alpine links course, offering a variety of natural hazards including tussocks, streams, schist stone, trees and buildings. Whether you are an experienced golfer or a beginner, Millbrook will delight all players.
8 Wairakei Golf Club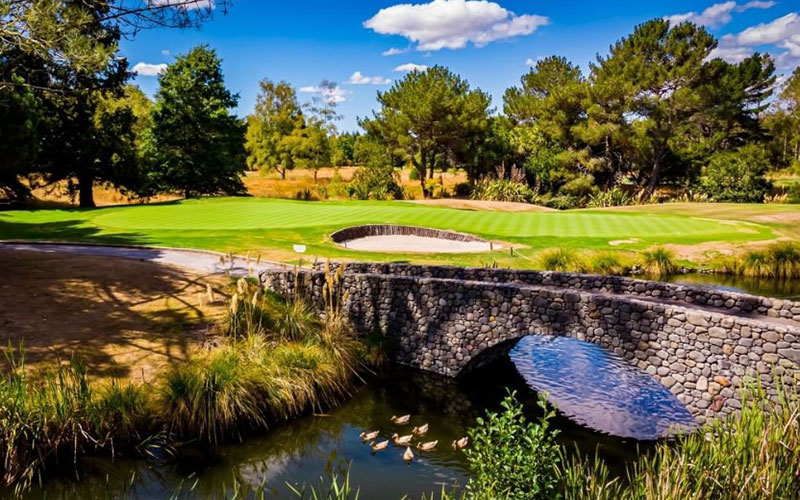 Scored 30.11 points, Ranked 5th in 2018
The golf course was built by the New Zealand government and is set midway between Auckland and Wellington, in the heart of the spectacular scenery of the Lake Taupo region. Officially opened in 1970, the course lies on 180 hectares of natural rolling countryside and was developed to meet the rigorous design standards required for world-class championship competition.
Worldwide acclaim has been given to the sprawling golf course that uses natural contours to the fullest and features 6460 metres from the championship tees, and 108 large well placed bunkers.
7 Paraparaumu Golf Club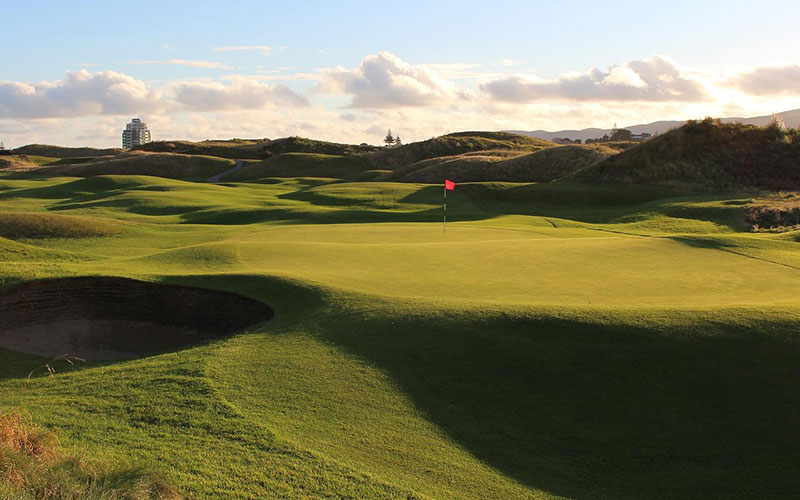 Scored 30.29 points, Ranked T7th in 2018
Paraparaumu Beach Golf Course has long been regarded by many as the spiritual home of New Zealand Golf. The course is considered one of the best links courses in the Southern Hemisphere after being modelled on some of the best links courses of Britain and Ireland, the challenging layout threads its way through magnificent linksland, and once you've experienced it, you'll understand just why golf played at Paraparaumu Beach Golf Course is golf at its purest.
Located just 45 minute's drive from New Zealand's Capital City, Wellington, the course has hosted the New Zealand Open 12 times and has a driving range, practice greens and warm up nets.
6 Kauri Cliffs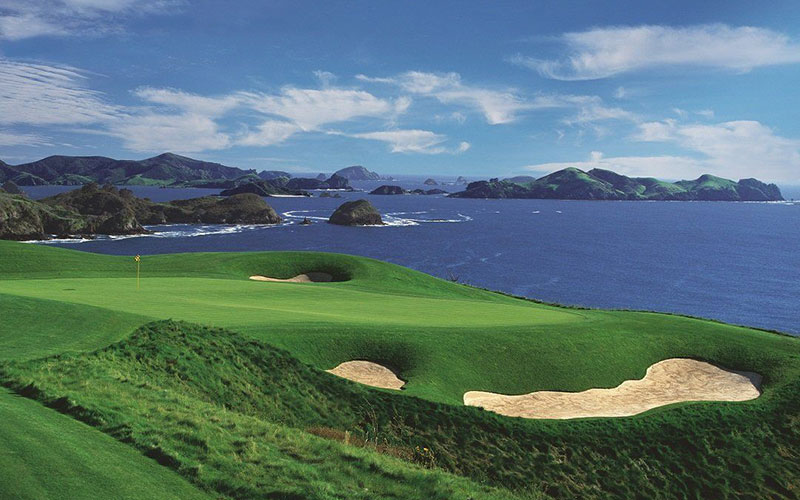 Scored 30.43 points, Ranked 3rd in 2018
The par 72 championship golf course at Kauri Cliffs measures 7,139 yards / 6,528 metres and offers five sets of tees to challenge every skill level. Fifteen holes view the Pacific Ocean, six of which are played alongside cliffs which plunge to the sea. The beautiful inland holes wind through marsh, forest and farmland.
The golf complex includes a world-class practice range, putting and chipping greens, a well-stocked golf shop, and ladies' and men's locker rooms.
---
See those courses ranked 5th to 1st here.
See those courses ranked 20th to 11th here.
See those courses ranked 30th to 21st here.
See those courses ranked 40th to 31st here.
Advertisement
Sign up to our NZ Golf Updates