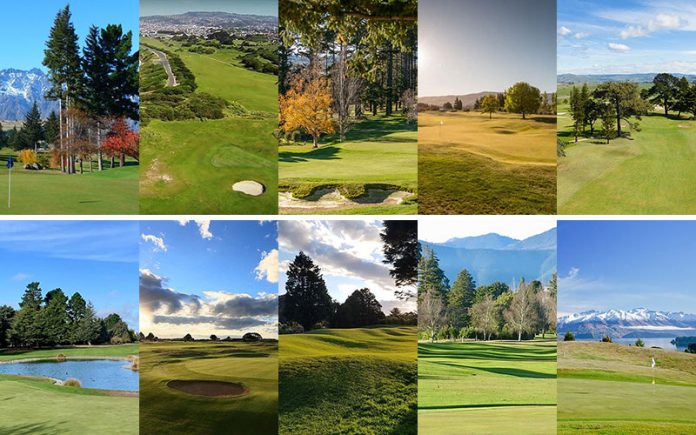 As the country is currently in lockdown and no golf is being played, it is the perfect time for golfers around the country to think about their favourite days golfing and their favourite golf courses.
It is also the perfect time as the results of the New Zealand Golf Rankings presented by NZ Golf Magazine are released, that golfers can mark off how many of the Top 40 golf courses they have played, and which golf courses are on their bucket list to play!
The goal of the New Zealand Golf Rankings Top 40 is to recognise the best golf courses in New Zealand.
Yes, these rankings will be debated by golfers all around the country as to what they believe should be in the country's Top 10 courses or the best course in a region.
How do the qualities of their home courses or favourite courses compare to those in the Top 10?
The other goal of the rankings is to increase golf participation and even to help courses increase green fee revenue, with the hope that golfers will travel to play as many of the courses over the next twelve months particularly once the COVID-19 alert levels are dropped that will allow travel within New Zealand.
The rankings have been compiled from twenty-seven "rankers" submitting their Top 12 courses in the North and South Islands.
The 27 member ranking panel has nearly 1000 years of combined golf experience, with "rankers" from Invercargill through to North Auckland.
They are a diverse mix consisting of professional players, experienced amateur players, golf industry professionals and some club players with extensive playing experience here in New Zealand and internationally. These golf industry 'insiders' have ranked their top twelve golf courses in the North Island and the South Island.
The rankers were: Phil Aicken, Michael Baltrop, Leo Barber, Robyn Boniface, Barry Brown, Blair Dibley, Stuart Duff, Susan Farron, Simon Forshaw, Peter Fowler, Michael Glading, Doug Holloway, Denise Langdon, Richard Lee, Josh Longney, Dave Mangan, Trevor Marshall, Nigel Merrett, Willie Moore, Grant Moorhead, Tony Nowell, John Sanders, Dominic Sainsbury, Brad Shilton, Duncan Simpson, John Spraggs and Fraser Wilkin.
The ranking system is based on seven criteria that cover the key factors that are essential in good golf course design and criteria for what is important to the golfers that play these golf courses. This includes Risk/Reward, Playability, Layout, Design, Scenic Values, Conditioning and Ambience.
A maximum of five points was awarded per category thus the maximum points any course could receive was a total of 35 points. The points awarded were totalled up and then divided by the number of rankers; the average was then calculated providing the overall result.
The last New Zealand Top 40 Golf Rankings, coordinated with the NZ Golf Magazine, were compiled in December 2018.
With the rankings due to be reviewed later this year (2020) it was brought forward due to the opportunity that the pandemic lockdown provided with golfers sitting at home and having plenty of time to consider their views of their favourite golf courses.
Both Royal Auckland and Riverside (Lochiel) were not considered for ranking due to the courses being under renovation.
It is also important to note that no ranker was able to rank a golf course where personal bias or conflict of interest could be a factor; meaning that they could not rank a course where they were a current member, where they were employed, or with which they had any other direct affiliation.
This 'personal connection' related to the rankings is removed from the judging process, which is also why such a diverse group of the golfers were involved in the rankings. Geographically, it was also essential that there was fair coverage of rankers from both the North and South Islands, so that all golf courses were able to be judged on their merits.
See those courses ranked 5th to 1st here.
See those courses ranked 10th to 6th here.
See those course ranked 20th to 11th here.
See those courses ranked 30th to 21st here.
40th to 31st
Today we bring you the first batch of golf courses, those ranked from 40th place down to 31st and over the next few weeks we will continue to release batches of ranked courses until we reach number one.
40 Russley Golf Club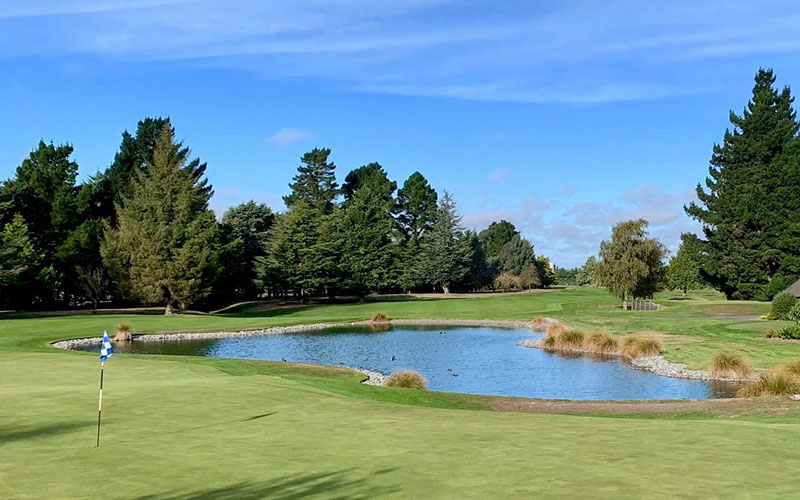 Scored 23.01 points, Ranked 34th in 2018
The Russley Golf Club is home to one of New Zealand's premier golf courses. The par 72 championship golf course is set in beautiful parkland and has recently been transformed by a complete redesign of the back nine by leading architect, Greg Turner.
Located close to Christchurch Airport, Russley golf complex is open to locals and visitors alike, includes a high-quality practice range, putting and chipping greens, women's and men's changing rooms, and a well-stocked golf shop.
39 Greenacres Golf Club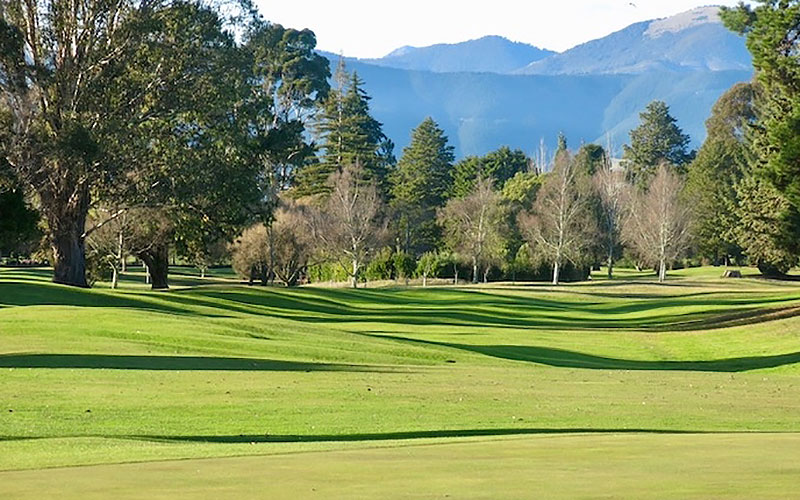 Scored 23.3 points, No 2018 Ranking
Greenacres is situated on an island and is surrounded by water at high tide, it is relatively flat and undulating with a partial links feel but also has several tree-lined fairways.
A very well maintained golf course, with the extensive Nelson sunshine hours, year-round golf is assured on the driving range, driving nets, putting green along with a chipping and bunker practice area.
38 Invercargill Golf Club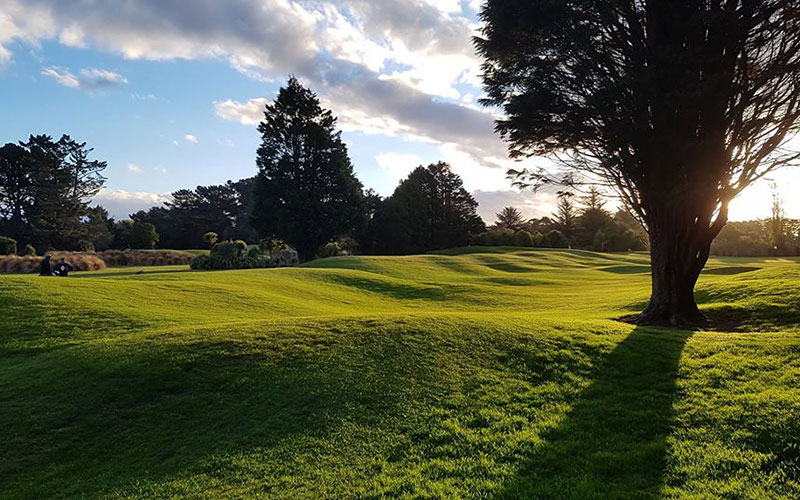 Scored 24.76 points, Ranked 36th in 2018
Established in the early 1900s, the Invercargill Golf Club has undulating terrain, tree-lined fairways and well-bunkered greens are features of this championship course.
Situated on the outskirts of Invercargill City, at Otatara, the Club has hosted many of New Zealand's major tournaments, both amateur and professional, and is the venue for the National Teams Strokeplay Championship and has multiple teeing areas to cater for players of all abilities, a practice fairway, a practice chipping/pitching green, and a practice putting green.
37 Wanaka Golf Club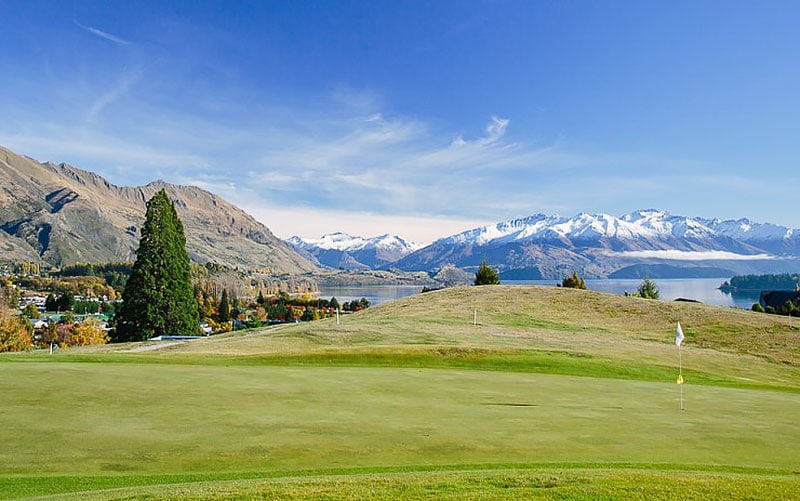 Scored 25.4 points, Ranked 37th in 2018
Located right in the heart of Wanaka township, a short stroll from the main shops, perched on the hill above town, Wanaka Golf Club has 18 holes with all the facilities you would expect from a quality golf club.
A unique golf course with breathtaking views mixed with a challenge of accuracy the variety in the layout and offering 4 tees, the course can be enjoyed by golfers of all levels.  A previously hidden scenic gem which can be seen glistening over the gorgeous lake with a backdrop of snow-capped mountains all year round.
36 Nelson Golf Club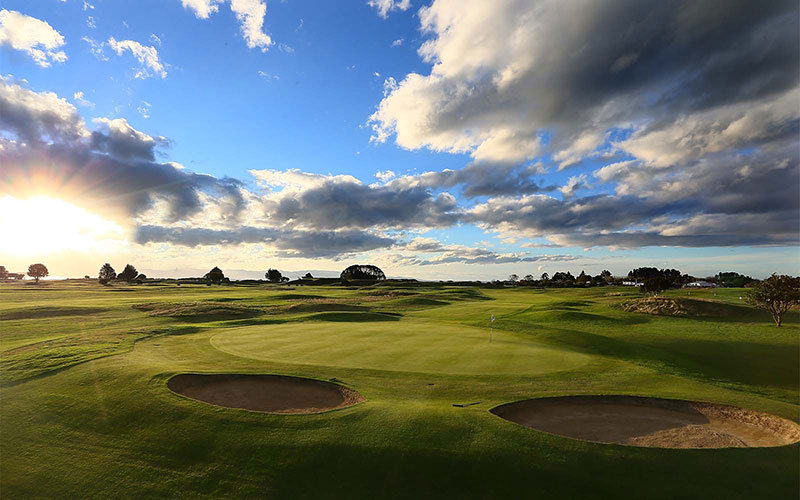 Scored 25.44 points, Ranked 35th in 2018
Nelson is a traditional links layout suitable for all levels with natural humps and hollows of fairways and revetted bunkers that help to create a spectacular seaside links course. The greens on this championship course are arguably the finest in the country and Nelson Golf Club was proud to host the 2014 NZ Amateur and the NZ Senior Championships in 2015.
There are organised sections for Ladies, Mens, Vets and Junior Golf. All have thriving levels of participation and all are open and very welcoming to new members and visitors while social golf abounds with regular groups that play during the week that openly welcome both visitors and new members.
35 Chisholm Links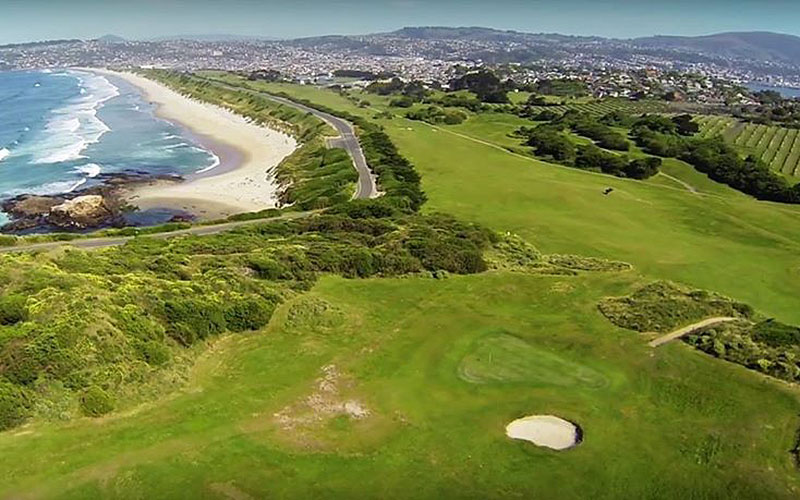 Scored 25.55 points, Ranked 39th in 2018
With stunning beauty and ocean views, regarded as the best links course in the South Island, Chisholm Links is a member's golf club that offers a warm environment for local and visiting golfers.
The course plays to a par 71, measuring 5700 metres (6300yds), the course provides some of the most spectacular ocean views to be found on any golf course, the undulating terrain and its coastal climate offset the lack of length.
34 Queenstown Golf Club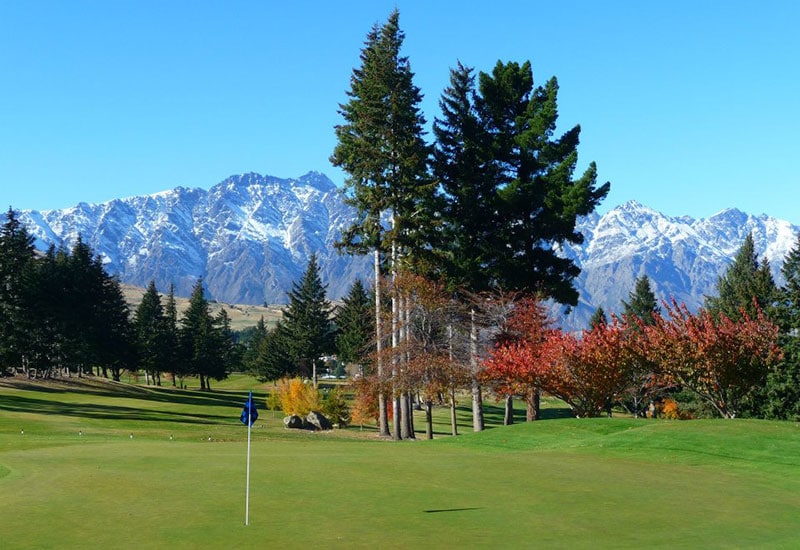 Scored 25.59 points, Ranked 40th in 2018
Queenstown Golf Club is situated in the amphitheatre of the Remarkable Mountains and offers a unique opportunity to play on what is internationally regarded as one of the most picturesque golf courses in the world. The club is an undulating 18 hole members course situated on the picturesque Kelvin Heights peninsula surrounded by lake Wakatipu. No two holes are the same as the course undulates itself through native and pine forests.
It is a par 72/74 Men's/Ladies course that offers 4 tees for a range of abilities. With year-round sunshine and open every day, Queenstown Golf Club is one of New Zealand's iconic golf clubs.
33 Cromwell Golf Club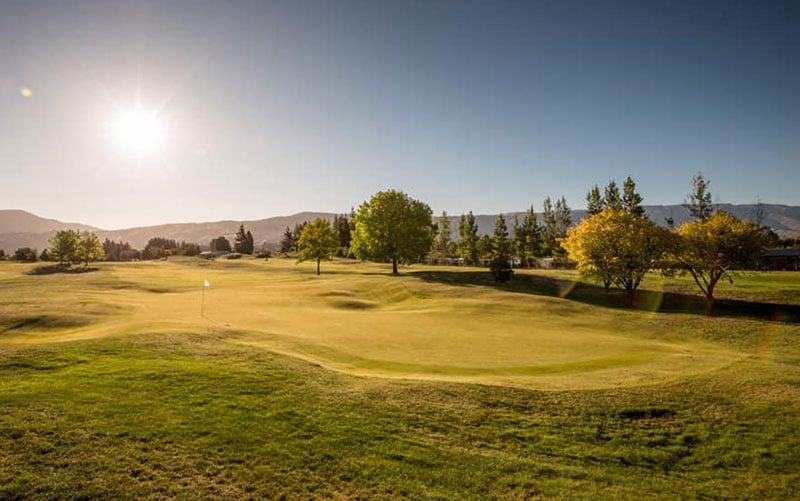 Scored 25.64 points, Ranked 28th in 2018
The championship course at Cromwell is the best inland links course in New Zealand. Cromwell's low rainfall and 2200 hours of sunshine per year, the sand-based fairways guarantee year-round dry underfoot conditions and is the host club of the New Zealand Open final round qualifying.
The course is intended to be enjoyable for players of all ability levels with the opportunity to reach the greens surrounds comfortably, then to be challenged by more difficult approach shots and greens play.
32 Poverty Bay Golf Club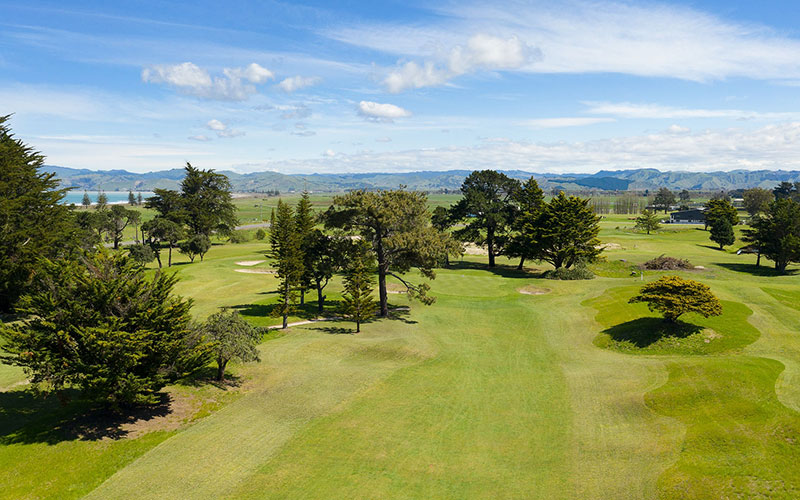 Scored 25.69 points, No 2018 Ranking
Poverty Bay Golf Club was the 5th golf club to be established in New Zealand and with its strategic old pines, a mid-course lake complete with resident ducks, thickets of trees and glimpses of the ocean out to Young Nick's Head, make the course as scenic as well as a golfing treasure.
Poverty Bay is one of few golf clubs close to a major city where making a tee booking any day of the week is seldom a problem. Club members will always make visitors and new members welcome and introduce them to the program of competitive events that take place, usually on Saturdays, during the season.
31 Otago Golf Club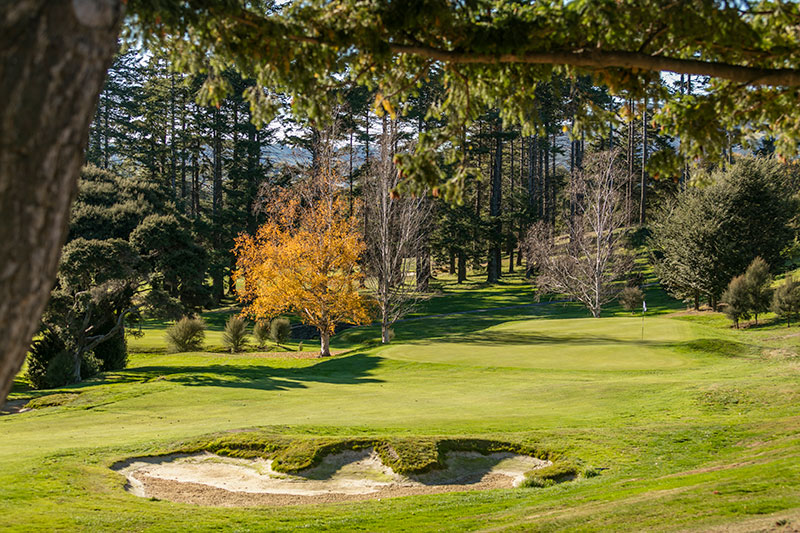 Scored 25.76 points, Ranked 25th in 2018
The Otago Golf Club is one of the oldest golf clubs in the Southern Hemisphere and hosted the first Amateur Championship of New Zealand 1893, nine further national amateur championships and seven New Zealand Opens.
The Par 71, 5972-metre championship course is set beside undulating native bush with the iconic city and harbour views and rated among the best and most challenging courses in New Zealand. Only a five-minute drive from the centre of Dunedin, the club has excellent facilities, whether you are a beginner or an experienced golfer, Otago Golf Club will help you improve your game and gain maximum enjoyment from this wonderful sport.
---
See those courses ranked 5th to 1st here.
See those courses ranked 10th to 6th here.
See those course ranked 20th to 11th here.
See those courses ranked 30th to 21st here.
Advertisement
Sign up to our NZ Golf Updates