Today we bring you the third batch of Top 40 New Zealand golf courses, those ranked from 20th place down to 11th and over the next week we will continue to release batches of ranked courses until we reach number one.
As the country moves back to playing some limited golf after coming out of lockdown, it is the perfect time for golfers around the country to think about their favourite golf courses.
The rankings have been compiled from twenty-seven "rankers"  submitting their Top 12 courses in the North and South Islands.
The 27 member ranking panel has nearly 1000 years of combined golf experience, with "rankers" from Invercargill through to North Auckland.
See those courses ranked 5th to 1st here.
See those courses ranked 10th to 6th here.
See those courses ranked 40th to 31st here.
See those courses ranked 30th to 21st here.
20th to 11th
Here is today's batch of golf courses ranked 20th to 11th.
T19 Clearwater Golf Club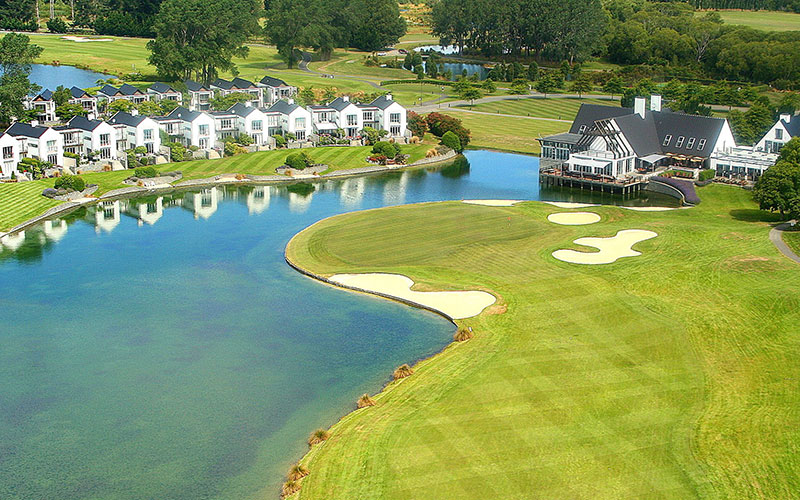 Scored 27.13 points, Ranked 20th in 2018
Clearwater Golf Club provides first-class golfing facilities to members, guests and visitors year-round. The 6 tee options (five par 72 layouts and one par 60) means that everyone can enjoy the manicured fairways and pristine native surroundings throughout the year.
Described as a "Florida Links" style course where there are very few trees on the course but plentiful water and the impact of the wind is a significant variable, Clearwater Golf Club has superb practice facilities with a grass driving range exceeding 400 metres in length, 2 practice putting greens and a practice bunker and chipping area.
T19 New Plymouth Golf Club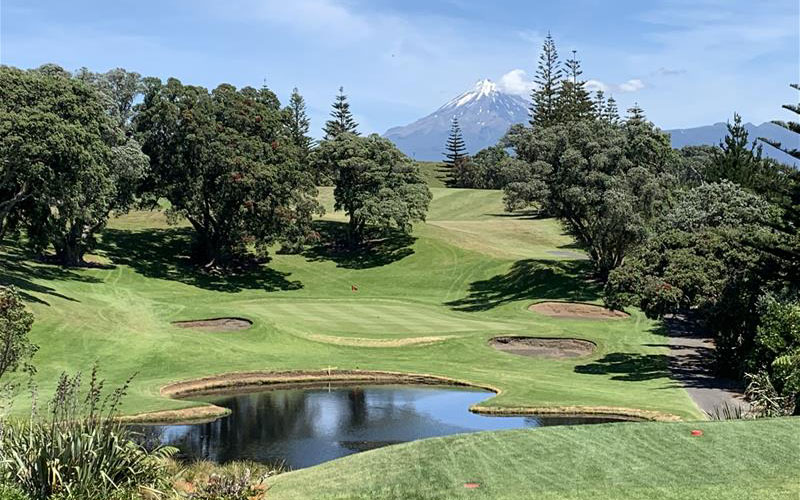 Scored 27.13 points, Ranked T23rd in 2018
From the first hole at New Plymouth Golf Club you'll sweep out right to the North Taranaki coastline, playing holes that are lined with native Pohutukawa trees – and once you reach the coast you'll be treated to unsurpassed views of the Tasman Sea, across New Plymouth city, and back towards iconic Mount Taranaki.
Established in 1912 on the outskirts of Taranaki's main centre of New Plymouth, it is a classic par-72 layout and has been the venue of four New Zealand Open championships and numerous national and provincial amateur events.
18 Manawatu Golf Club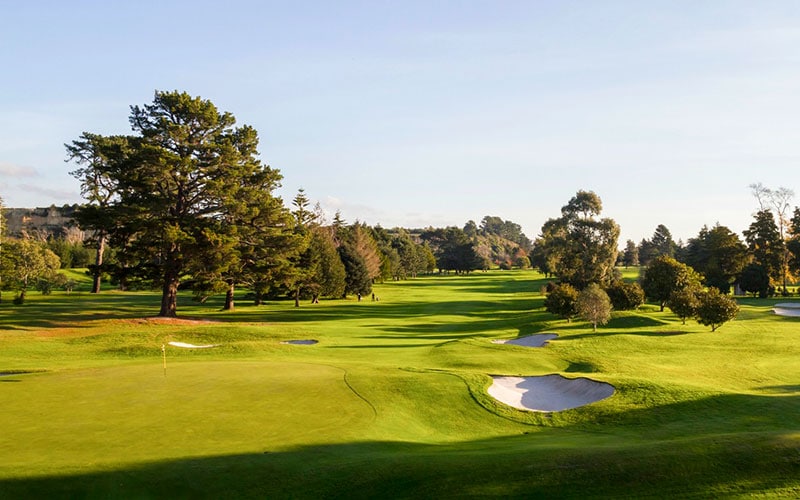 Scored 27.27 points, Ranked 17th in 2018
The Manawatu Golf Club claims the title of the oldest golf course in New Zealand and has a proud history of hosting New Zealand's top Professional and Amateur events including the 2017 and 2018 NZPGA Championships, 5 NZ Open Championships, 8 NZ Amateur Championships and various other national championships.
The course, bordering the banks of the Manawatu River and the city's Centennial Lagoon, is regarded as Manawatu's premier 18 hole layout providing a challenging yet fair test for golfers of all abilities. Tree-lined, beautifully manicured fairways, fast rolling greens and over 50 challenging white sand bunkers feature throughout the parklike course.
17 Gulf Harbour Golf Club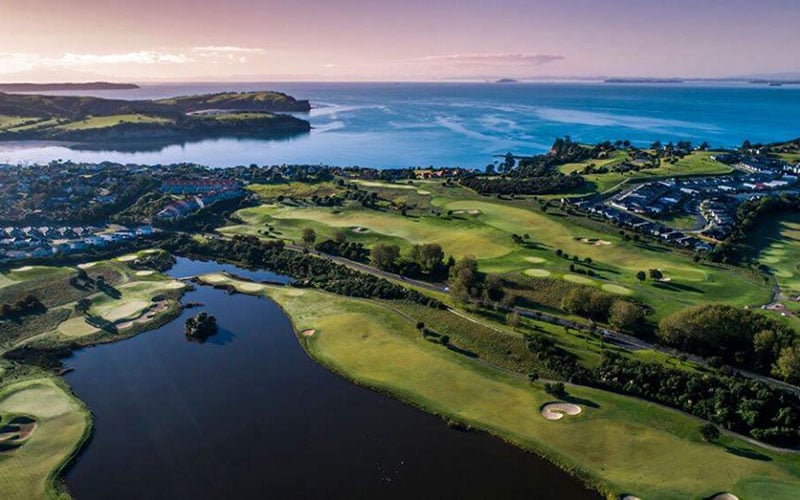 Scored 27.41 points, Ranked 15th in 2018
Laid out across the Whangaparaoa Peninsula with panoramic views across the Waitemata Harbour, Gulf Harbour is just 45 minutes from Auckland CBD and offers spectacular finishing holes, ocean views and rolling terrain, all of which combine to make it one of the most exciting golfing experiences in New Zealand.
For social or beginner golfers there is not much forced carry making it accessible to all players, whilst still being challenging from the longer tees for the more experienced golfer.
16 Royal Wellington Golf Club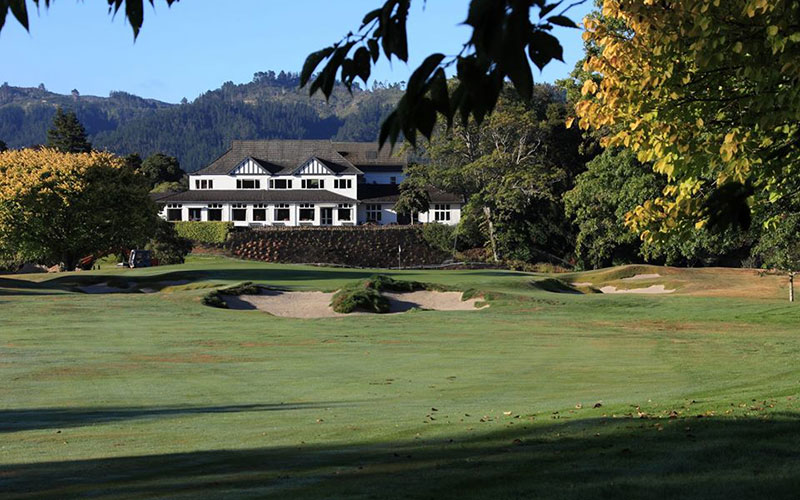 Scored 27.43 points, Ranked 11th in 2018
Royal Wellington Golf Club is situated alongside the Hutt River near Silverstream, and offers an enjoyable and stimulating golfing challenge in a beautiful setting, consisting of two courses; the 18 hole championship Heretaunga Course and the nine-hole Terrace Course.
Although Royal Wellington Golf Club is a private members' club, visitors are most welcome to play the course which has hosted a number of national open and amateur championships since its foundation in 1895.
15 Hastings Golf Club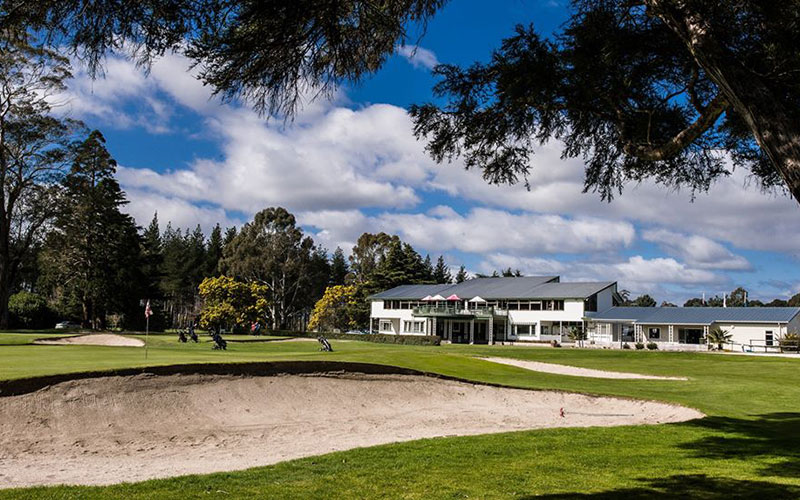 Scored 27.47 points, Ranked 16th in 2018
Spectacular views of the ranges, mature native trees, challenging undulations and unique layout ensure that your experience at Hastings Golf Club is a memorable one with an 18 hole course in park-like surroundings, a challenging and enjoyable experience for any level of golfer.
Their aim is to ensure that members and visitors to the Hastings Golf Club enjoy the best experience of a membership golf club in New Zealand.
14 Mount Maunganui Golf Club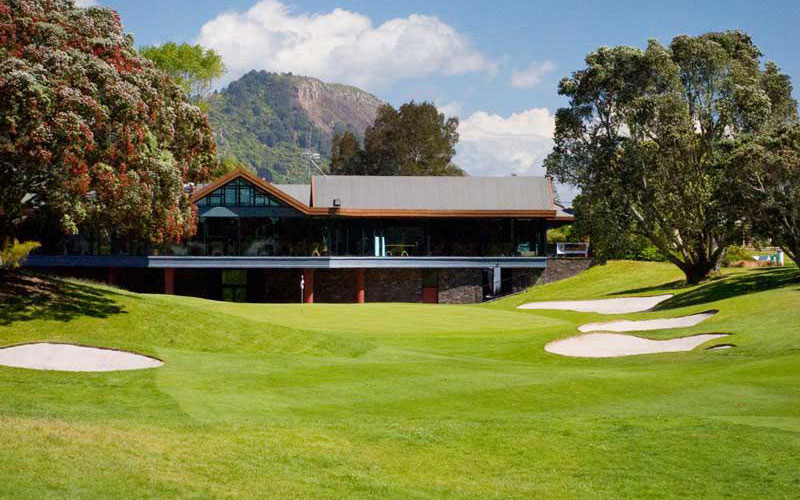 Scored 27.54 points, Ranked 19th in 2018
Set in peaceful tree-lined surroundings, only minutes from one of the country's most popular surf beaches, Mount Golf is the perfect setting for golfers of all levels across an 18 hole premier golf course.
Visitors and casual golfers are always welcome at Mount Maunganui Golf Club to test their skills on the championship layout. Take advantage of a course that has hosted many top amateur and professional events, which has included during the 1970's and 1980's PGA sanctioned tour events, 2002 Asia Pacific Championship and more recently the 2012 New Zealand Men's and Women's Amateurs.
13 Arrowtown Golf Club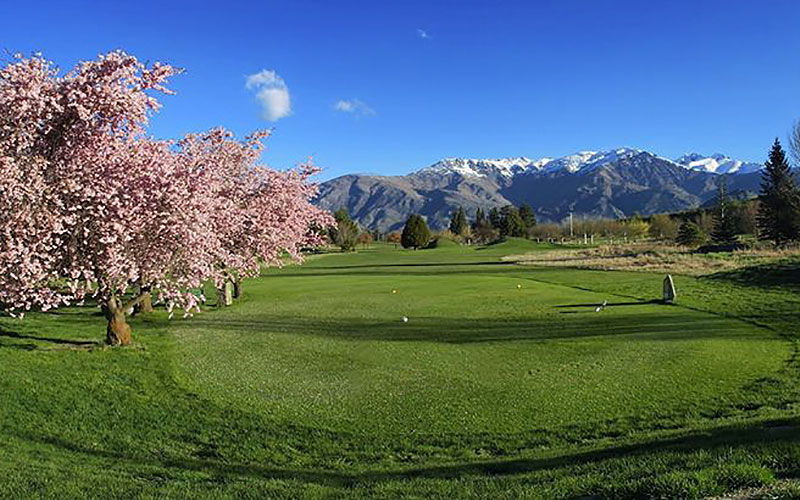 Scored 27.67 points, Ranked 10th in 2018
Arrowtown Golf Club is a must when playing Queenstown Golf, surrounded by mountains the 18 hole course has superb views from every fairway and each hole has its own attraction and the diverse and challenging course attracts players from all over the world.
The course is nicknamed Narrowtown with good reason, small landing zones on the fairways and bare rock around the greens demands accurate approach shots. The course is not long measuring only 5500 metres for a par of 70.
12 Muriwai Golf Club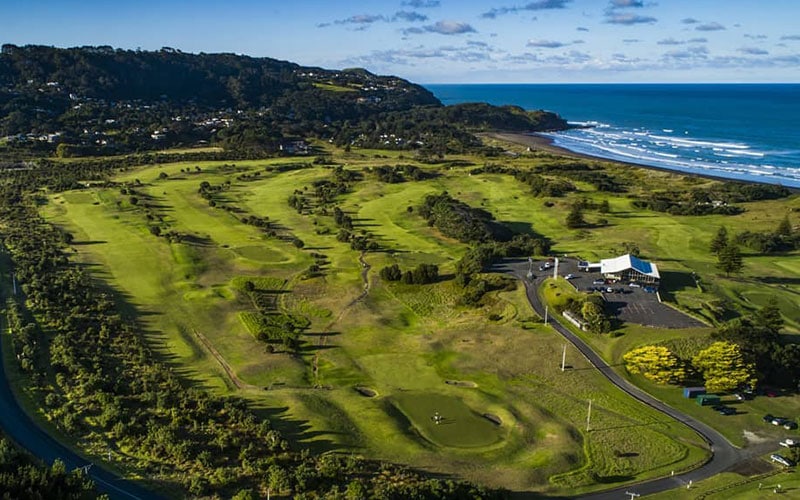 Scored 27.81 points, Ranked 12th in 2018
Muriwai Golf Links is a true links course offering all-year-round golf, dry underfoot in the winter & irrigated fairways for great summer conditions. The club offers 18-hole championship golf links along with multiple practice areas: putting green, short game driving range, which includes chipping green & practice bunkers complimented by a full-length driving range.
Muriwai Golf Club is less than 40 minutes from the Auckland CBD and offers casual golf along with full membership options, to play Muriwai is to play golf as the game was intended.
11 Carrington Resort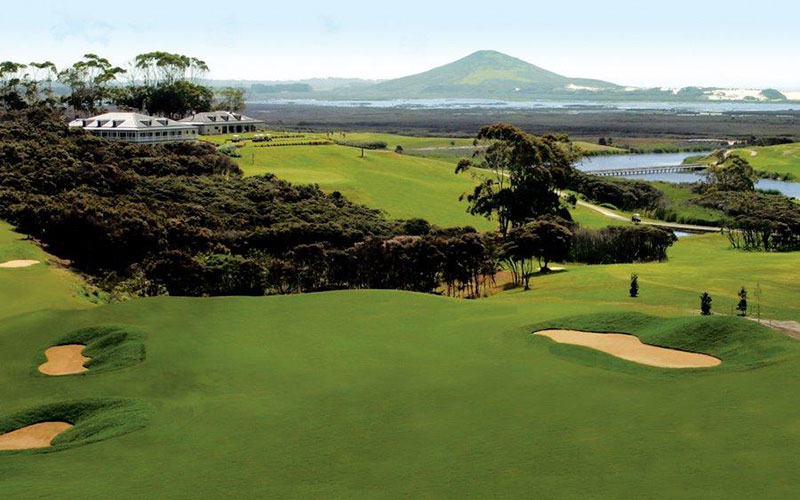 Scored 28.23 points, Ranked 13th in 2018
Between the sweeping ocean views to the north and east, and the hillside vineyards of Karikari Estate to the south is the Northland golf course at Carrington Estate. The course is designed to accommodate golfers of all abilities and offers a great variety of hole play, from one of the longest par 5's in New Zealand, 569 metres (599 yards), to one of the shortest par 3's at 113 metres (132 yards) over water.
Spectacular views of the golf course, wetlands, Northland beach and ocean beyond are visible from the clubhouse and lounge complex. The clubhouse is on a high ridge in the middle of the golf course in order to take full advantage of the unique combination of vistas.
---
See those courses ranked 5th to 1st here.
See those courses ranked 10th to 6th here.
See those courses ranked 40th to 31st here.
See those courses ranked 30th to 21st here.
Advertisement
Sign up to our NZ Golf Updates