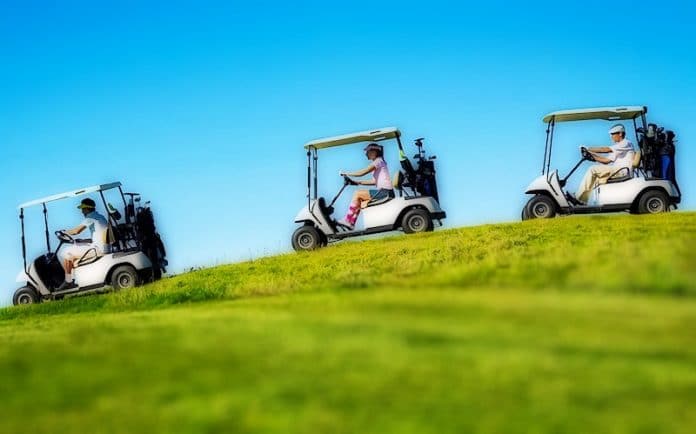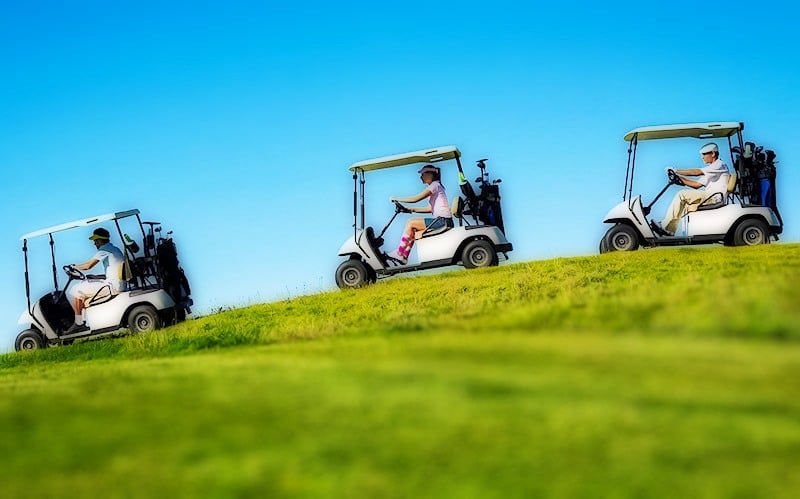 On the morning of 26 March 2020, New Zealand woke up to Level 4 Covid-19 Lockdown; golf courses were closed and remained so until 28 April. The question on everyone's mind involved in golf, from club managers to professionals, was what was going to happen to the game of golf at their golf club and around the country? Ultimately, what impact has Covid-19 had on our golf clubs and on the golf industry?
The Industry
At the end of September, in the "Outta the Screws" podcast with Phil Tataurangi and Louis Herman-Watt, NZ Golf's CEO Dean Murphy talked about how golf had really surprised everyone and taken off. Golf courses were busier and memberships were up. The statistics he rattled off were that memberships were up 6.5% this year over the same time last year. Rounds in July were up 29% over July 2019. In August, rounds were up 24% and that was with Auckland in Level 3 Lockdown and by September rounds were up 39% with some in the game talking about the enthusiasm in golf being as buoyant as it was over 20-years ago.
New Zealand Golf Magazine spoke to a variety of golf industry professionals to hear their thoughts on what was happening around the country and also how the loss of 80,000 international golf visitors may affect some of our marquee golf courses.
First stop was talking to Sam Sullivan, who is the Chair of the Golf Industry Council, he commented that the game had mostly flourished since the Covid-19 shutdown. He believed resort courses and those that had a large customer base around international golf tourism were impacted the most.
The upsides were that memberships were up, rounds played had increased and spending at golf retail was certainly way up. He also didn't see this changing anytime soon. Sullivan appreciated that the new normal had been difficult for some, even devastating; luckily for the game of golf the new normal lends itself to socially distant play.
The Clubs
In talking with Norm Rapson, General Manager at the Palmerston North Golf Club, he believed that his club had come through in relatively good shape. The club has had to critically review how they have been running the business and focused on reducing costs and maximising revenue opportunities.
The most difficult challenge was around the massive initial hit of no revenue from clubhouse operations, pro shop sales, green fees, and cart rentals Then there were the fixed costs of rent, power, and insurance The club has spent the time completing a full review of their business model.
According to Rapson, "We knew communication with our members was vital and we were fortunate to have our subscription income coming in. Membership has grown substantially and the members have been extremely supportive of what the club has been dealing with."
"Green fee play has also increased month on month. The golf shop has been busy with retail going strongly; plus it now has a good online business. The club has grown its sponsorship base and innovative fundraising ideas but also realised the importance of corporate events and third party functions for the future of the club."
Rapson commented that he believed that golf clubs need to look at their club models.
"Society is changing and how golfers perceived golf clubs was changing from how they perceived things prior to Covid-19. Golf needs to lose some of its "elitist" image and focus on community experiences".
Also, with no overseas travel, he sees a desire for a healthy past time that is contactless; that golf is well-positioned to take advantage of this change. He also believed that golf clubs need to do a better job of making themselves relevant to the new markets that are opening up.
"We also have a great team here at Palmerston North Golf Club and everyone has pulled together and things are looking positive."
Brad Shilton, Head Professional at the Waitemata Golf Club, commented that, "his club was in great shape and the course was super busy. Membership numbers are up and we've closed full membership and new members have to join the 6-day category and are then waitlisted for full membership. We have seen a big increase in the 20 to 35 year age group membership categories, close to 150 joining."
In the golf shop, retail has been ticking over nicely and Shilton has seen an increase in demand for coaching with plenty of interest from our club members with plenty of beginners, especially women.
"My big junior session on Fridays have been affected a bit, being limited to a maximum group size of 10."
Overall, Shilton believes the biggest challenge has been dealing with restrictions in the cafe/bar along with limited numbers in the facility, service rules and regulations requiring extra staffing.
"A few events have been cancelled, including corporate days but everyone is enjoying playing back together again."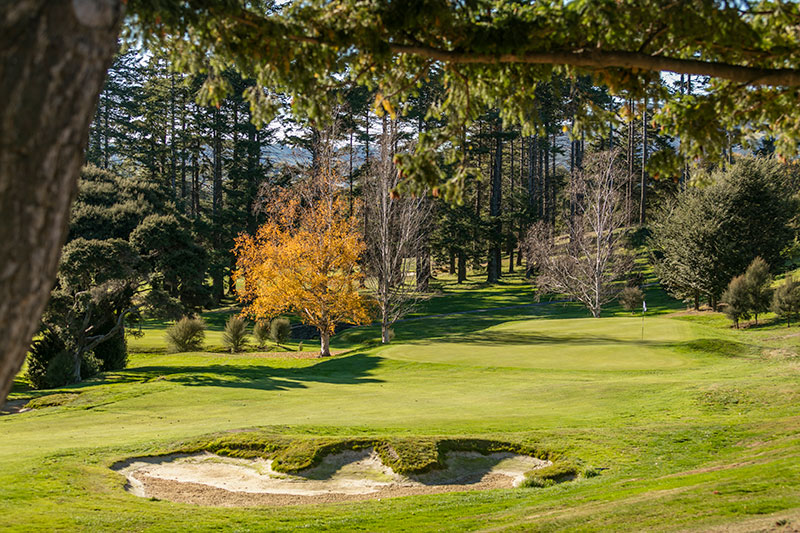 Shelley Duncan, Director of Golf at the Otago Golf Club, realised early on that Covid-19 would have a major effect on the golf club's revenues and wondered about the membership. The club had just enjoyed an active summer of play with lots of international visitors and bookings were looking even better for the 20/21 Summer. Duncan commented that 18% of the club's green fee rounds over the past summer were played by International golfers and they were projecting that number to rise to 25%.
Duncan has seen the club go through a strong winter and spring. Like most clubs, they have re-adjusted revenues and wonder what the future will bring. Similar to many clubs, they have seen membership increase with approximately 80 new members across all categories, especially in the 25 to 35 age bracket.
"We saw rounds of golf increase as many of our members missed out on their overseas holidays and this made for a very active club," Duncan commented. "Everyone has been enjoying their golf plus we had good winter weather with very few competition days lost to bad weather. Event numbers are up, business house golf has more teams competing, our "She Loves Golf" programme has more ladies turning up on Tuesday nights. Yes, the club will miss out on our international friends but our membership is loving playing golf."
On a side note, Shelley Duncan was pleasantly surprised at how many of the Otago members have been travelling around the country and visiting golf courses. The men's group that normally went to Queensland enjoyed a week of golf playing around Auckland. Sure, it was colder and wetter but they did enjoy playing the different courses. Duncan was quick to add that she was sure many of those Auckland golfers would enjoy coming to Dunedin and playing our golf courses!
Talking to Jon McCord, Director of Golf at both 'The Lodge at Kauri Cliffs' and 'The Farm at Cape Kidnappers', he was amazed at how the Kiwi golfers have quickly gotten back out playing golf.
"The last three months were the busiest three months the club has ever experienced outside of our summer season," McCord said.
Golfers who had Cape Kidnappers on their bucket-list were now turning up to play and loving the course and scenery.
"Yes, having an enforced shutdown did really concern us, especially when the crew couldn't get out and maintain the course, but they are now in great shape. The courses really rested over the six-week shutdown and grew back in. This was a special bonus for Kauri Cliffs which had struggled with the Northland drought last summer and was now back in first-class condition after re-opening on the 1st October."
McCord acknowledged it could be a challenging summer as they usually see two-thirds of their customers coming from overseas. However, both Kauri Cliffs and Cape Kidnappers have great golf and spa 'stay and play' packages. He was quick to comment that he "was humbled and thankful for the NZ golfers' keenness to get out and visit the best the country had to offer".
Thankfully, many of them were enjoying the regions and visiting Kauri Cliffs and Cape Kidnappers.
Director of Golf at Jacks Point, John Griffin, is still wondering what the summer will bring. Last summer over 70% of their players came from outside of New Zealand to come and tee it up on one of the most picturesque golf clubs in the country. Australian golfers represented nearly 50% of their players. After Covid-19, Griffin realised they had to do things differently and part of that was acknowledging the importance of local golfers.
When the golf course re-opened after the Covid-19 shutdown, Griffin launched a promotion to get golfers to enjoy Queenstown knowing how the local tourism community was hurting. "Jack's Point gave away 1500 free rounds from the 20th May through to 7th June. This initiative injected revenue into local accommodation, restaurants and brought golfers to town to not only play Jack's Point but to play at the other golf courses".
Griffin noted that this promotion did not only instigate an immediate "call to action" to play the course but golfers from all over the country, that were not able to play during the three month period, started booking tee times for future golf visits.
Griffin acknowledges the importance of New Zealand golfers visiting Jack's Point and the other golf courses in Queenstown and Central Otago. Together, the four Queenstown Golf courses have launched the "$399 Super Pass" which allows golfers to play Jacks Point, Millbrook, Queenstown and Arrowtown Golf Clubs.
Griffin is also quick to add that the golf courses are all in good shape and it will be a great time to visit the region.
Retail
For David Feeney at "The Clubroom" in Newton Road, Auckland, "the start of lockdown was like staring into a bleak future. What was going to happen to the business? What was going to happen with their staff? How were they going to meet the outgoings and what did the rest of the year look like"? Today, he sees golf is booming!
"Yes, we struggled through lockdown and the second wave with the Level 3 restrictions in August was really worrying, but golfers and our customer base have really got excited about the game," Feeney explained.
Feeney, James and the team at "The Clubroom" have built their business around custom-fitting and being very active with hands-on quality service with their clients.
"One of our biggest issues has been supply with some of the key brands coming via the warehouses in Melbourne. Based on the Covid-19 issues in Victoria and the club building operations there, we are seeing 8 to 10 week lead times. It is frustrating for us and our customers but everyone is understanding, knowing that it is out of our control".
"There have been some surprises with sales in electric trundlers up dramatically! Putters, training aids and clothing have all been strong sellers. What we have noticed, is the amount of 25 to 35-year-olds that had been social golfers, getting fully engaged in the game and buying top equipment. Overall, with all the challenges, our turnover for the year has been solid and on par with what we would have projected back in January. But, "wow" what a year it has been."
With many people coming through Covid-19 Lockdown and re-evaluating their life choices, golf with its social, healthy and competitive advantages, has become a favourite. It is a great way for many to enjoy connecting with friends and enjoy time in a natural environment. It is interesting to hear that many see this as a golf boom similar to that of nearly twenty years ago, despite that the destination golf courses are going to miss out on their normal 60 to 70% international play. This year, why not join the trend; take time out this summer and enjoy a new golf destination or enjoy exploring some of those bucket list golf courses you have always wanted to play!
Advertisement
Sign up to our NZ Golf Updates