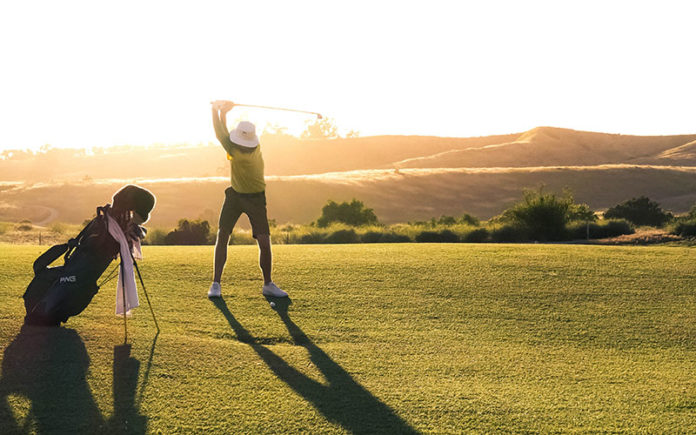 Is golf the greatest game? That is a question I have pondered over from time to time. However, I feel the time is right to put thoughts into words. Why? Because events in the past few months have given me reason to reflect and reason seriously on the subject.
What qualifies me to do this? Probably the fact that I have played or been involved in the administration of many sporting codes during my 70 plus years. Anyone with a similar experience can do the same. Can it be done objectively? You be the judge.
To begin with, there has been so much to enjoy since Covid entered the scene. Being able to just play for a start. Then there have been inspiring performances and behaviours on the PGA scene. Who can forget Amy Olsen's courageous second at the US Women's Open following her father in law's sudden death after her second round, which put golf in perspective. Dustin Johnson showing true class as always, in both his game and the way he conducts himself on the course since his comeback. None of the anger, shows of petulance, club abuse and foul language evident in some others at times. Jordan Spieth is another to show his class by regaining his game through hard work and self-belief…..another fine example.
Then we had the recent win by Lydia Ko who like Spieth has shown a determination to regain some of her former game. Her almost flawless play in the Lotte win may never be bettered. Then by contrast in her next event the LA Open she suffered the after-effects in the first round but more importantly rebounded in the second round. However, it was quite delightful to watch her chatting and laughing with Jessica Korda as they left the 14th tee in the first round with Ko on +5 and Korda on -4. Isn't that the way sport should be played.
All of this reminded me of a wonderful movie I saw a few years ago that is a must for any sporting fan called "The Greatest Game Ever Played". It was a story of a young amateur Francis Ouimet winning the 1913 US Open. His father never approved of his golf until it was over. Despite the opposition, the youngster along with his little 10-year-old caddie Eddie Lowery beat the famous Briton Harry Vardon.
Ouimet never turned pro as he wanted to have a life in business. He was known as "the father of amateur golf" in the USA and was the first non Briton to be elected Captain of the Royal and Ancient at St Andrews. To cap it off these two outstanding personalities, Ouimet and Lowery met again 50 years later at the scene of their win. Only in golf could all of this have happened some might say.
So let me share my experiences in sport. My earliest recollection is Dad taking me to a club rugby match in Dunedin. One of the teams was Pirates and I was expecting them to come out in pirates' clothes with cutlasses. My love of rugby began. I played Soccer in my school days plus Tennis and Fives which I loved. When I left school it was Basketball, Rugby and tennis.
Marriage followed and I found Squash which was a big part of life as a player, referee, administrator and journalist. It is a great sport for fitness, alertness and enjoyment…….but my two artificial hips which many former players share as a result with me, attest to the toll on the body…..similar to the football codes.
Squash was great for Cricket which I also enjoyed. Helped with eye coordination. I consider cricket to be a wonderful game in its brilliant concept and nuances but again can take a toll on the body depending on the role e.g pace bowlers. Golf was a game I first played in my late 20's but only very occasionally, never really appreciating its beauty. I was a hacker of the first degree.
My wife was a very good squash player but like myself had to give squash away for physical reasons so at my suggestion she took up golf, and became a very capable single figure handicapper quickly. So I had no choice but to at least try to cultivate enough ability to enjoy golf. Doing that has enabled us to enjoy fabulous times together on golf courses overseas and all over New Zealand. This enjoyment leads me to reason on the question "Is Golf the Greatest Game."
Looking back on all the different sports I have enjoyed is quite cathartic. I loved skiing and enjoyed every sport I played, but in many cases, there is a limited time span for participation whether it be because they are beyond the body's capability or logistically it becomes too difficult. Of course, the risk of serious injury is always there in many sports as we age, so common sense takes over hopefully.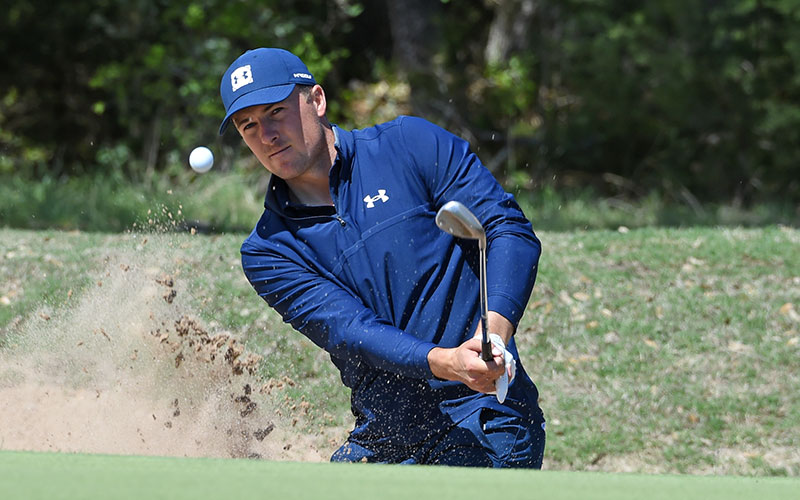 This is where golf has a significant advantage over so many activities. As you will realise this is not an exercise in knocking any true sport. I do not include pugilism in this discussion. Sorry if that offends. Many knockers will use that tired old cliché to describe golf as "a good walk spoiled". To me and I'm sure most golfers it is in fact "a good walk enhanced ", especially if you can play so many of the beautiful courses on offer. Now I know not everyone can play or enjoy golf because of choice or simply lack ball/eye coordination.
One of golf's greatest advantages is it is "a game for life". That is simply because as long as you can stand up and swing, you can play golf. Doesn't matter how young or old a person is. I have a six-year-old grandson who has a swing to die for…..well….not quite. He has been swinging a golf club for more than two years. He recently scored his first par.
Then we have our legend Sir Bob Charles still playing a mean game at 85 years of age. He will be able to beat his age as long as he can swing a club I reckon……and what about that other icon of New Zealand golf, twice NZ Open winner Bob Glading who died in 2014 aged 94. His son Michael says he was still playing and enjoying his golf virtually till the day he died. How many other sports can we play for all but, all of our lives?
It is also amazing to think a great grandfather(possibly), grandfather, father, son, grandson and possibly (great-grandson) could play together on an equal footing because of the handicap system. It is also exciting for a higher handicapper to compete alongside seasoned professionals in a ProAm, again because of the handicap system. How many other sports allow such opportunities?
Since Covid invaded the world the appeal of golf has skyrocketed as people have realised this is a game the whole family can enjoy together. The healthy environment simply adds to the appeal. Think of New Zealand courses like Kauri Cliffs, The Hills, Millbrook, Waitangi, St. Clair, Rangitata and Kaitaia to name a few. All different but all providing quality courses with stunning scenery, plus fresh air and silence you can almost hear. Forgive the shortlist but I could add 100 plus more if space allowed. Add to this the many golf tours available to enjoy and play courses for the first time.
Then we have the time factor. Ok, some think three or four hours is a waste of time, but not everyone wants to bust their gut for a short time to supposedly get fit. Think of it as possibly time for many opportunities to be grasped, nurtured and developed. How many friendships are formed during a round of golf as each one learns about the other one's life and interests while enjoying the environment…..and then, of course, you can adjourn to the 19th and enjoy apres golf and further cement the on course exchanges.
Why did John Key and Barrack Obama seem to enjoy golf together? We won't go into that too deeply, but obviously, it was good for their relationship and therefore good for both countries. The golf course is the perfect place for networking in any field of endeavour. Business relationships are formed and bear fruit and even sponsorships can result from a game of golf. Golf and businesses are good bedfellows as many benefit from the exposure to all members and others who play.
Possibly above all is the fact that golf is a reflection of life itself. One moment of euphoria can be followed by a moment of frustration with a double bogey. In the case of professionals, a couple of years on top of the world, think Spieth and Ko who both seemed bulletproof, can be followed by a seemingly inexplicable descent into near ranking oblivion. It is what follows that matters. Both are proof of that.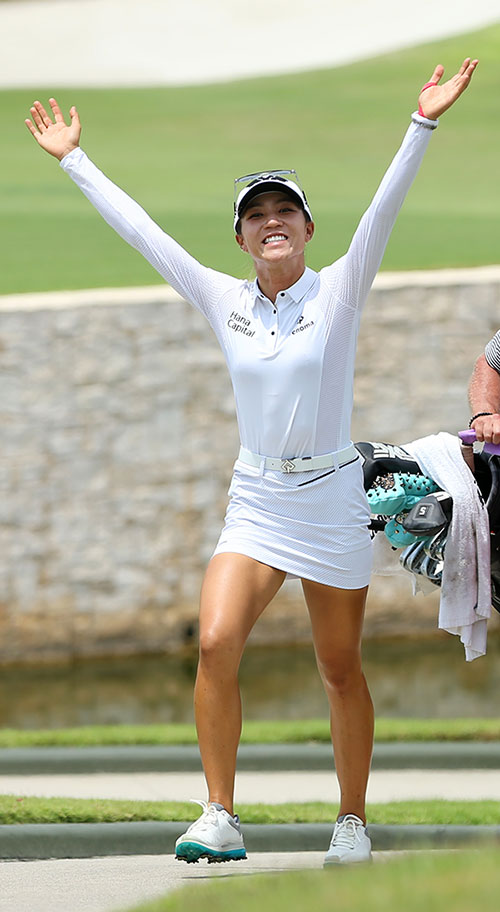 Another benefit I enjoy very much is being able to play alone. On a lovely sunny day, I can take four or five clubs in my paperweight standbag and carry it like a light shopping bag. When you boil it down the golf course is our opponent so time to enjoy the day and be alone with one's thoughts and reflections can be quite invigorating.
Then there is the fact that golfers referee themselves. Plus their reactions in the many circumstances can reveal the inner person. It is always a delight to watch or play with players who seem to enjoy golf, whatever it throws at them. They enjoy the privilege they have to play this wonderful game. I always try and remember that saying for golfers. Whatever happens "don't forget to smell the roses." After all, it is only a game.
So those are one man's thoughts about golf and that question "is Golf the Greatest Game?" I know what I think but what about you? I rest my case.
Advertisement
Sign up to our NZ Golf Updates